We custom manufacture every kit to meet your requirements. Just tell us what you need.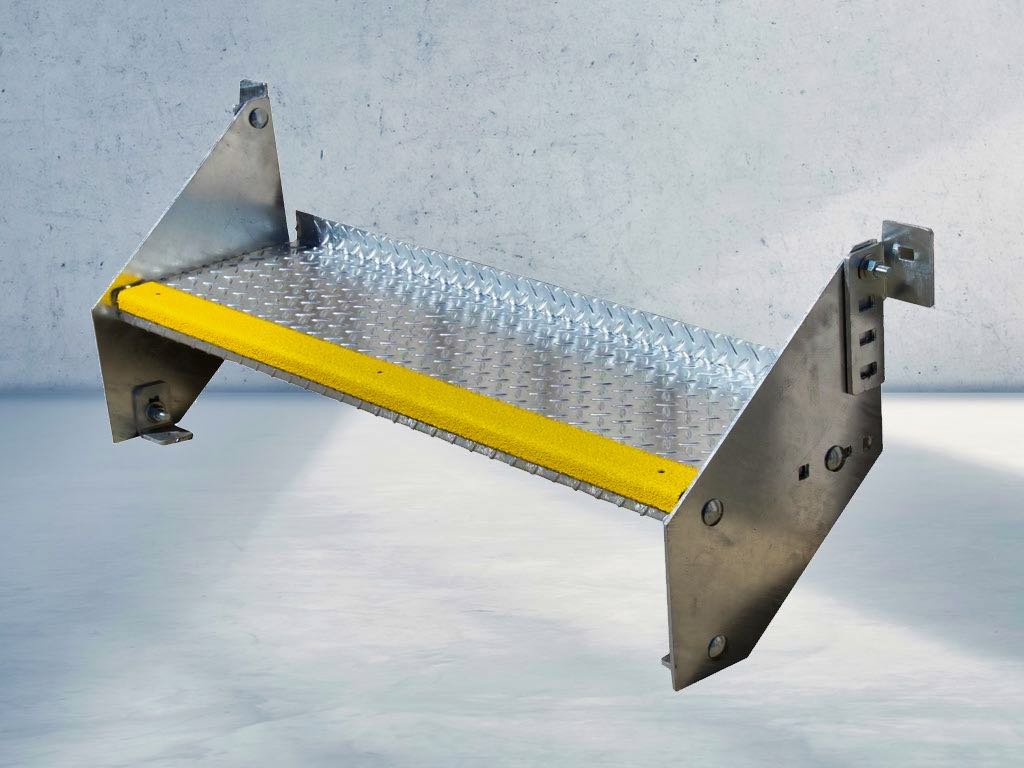 Need stair components for your build? We have every part you need. Or we'll custom build it.
We custom fold and cut for you with CNC Delem Control folding and Contour Cut Technology
Need Prefabricated Steps That Won't Let You Down?
Then you are in luck! At Advantage Industries we have a whole host of excellent prefabricated steps to suit your needs. We can guarantee the highest safety standards and provide you with quality stairs that will last for a lifetime. With over ten years' experience in the stair and balustrade business, we have accumulated the knowledge, skill and customer feedback to refine our processes to a tee. Our stair solutions have been delivered to and installed in some of the most heavy duty sites from mine sites to work sheds and warehouses. Our products bear great loads and withstand even the harshest weather conditions.
Read More
Prefab Steps Solutions For Every Heavy Duty Arena
Our prefab steel steps are heavy duty staircase solutions designed for mezzanines in domestic and heavy industrial sheds, verandas, decks and garden retaining walls, where there is occasional or heavy traffic flow. The Gal-Stair is a strong, durable, yet extremely cost-effective steel staircase solution, manufactured from the high-quality steel, boosting our unique bolt together system where every hole is CNC Plasma Cut making these staircases very DIY friendly. These staircases are affixed alongside a wall for support. The industry-leading steel stair kit comes will all the required parts and fixings along with a detailed step by step instruction booklet that explains how to assemble your kit with a list of the tools you require. Our kits Include:
All fixings required
A unique bolt together system – no welding is required
Perforated treads
Building Code of Australia compliant
Engineered design that gives you great peace of mind
Fast and efficient delivery Australia wide
A Prefabricated Step Built For Success
Every stair kit is delivered in a flat pack, ready to assemble. All you have to do is open it up, follow the assembly instructions carefully and watch as your staircase erects perfectly. The staircases are palletised, internally strapped and then shrink-wrapped to ensure they arrive safely at your depot or site wherever you are in Australia. If you don't have a forklift at your delivery destination, please let us know and we will arrange a tailgate unload, extra charges may apply. Our products are incredibly popular amongst construction builders, drafting companies and architectural firms. Our excellent service has garnered a great amount of word of mouth referral work and we continue to deliver a high-quality service to an increasing list of customers.
Prefabricated New Steps That Are Ready Whenever You Are
If you require a new stairwell or are thinking of expanding your warehouse and are in need of upper storey access, then prefabricated steps are a great option to consider. By contacting Advantage Industries, you are making the smart move. Once we know what dimensions you are working with we can craft a bespoke set of stairs for your site and ship it out to you directly. You will be enjoying your new staircase in no time at all. So why wait? Give us a call today!
Here at advantageindustries.com.au we pride ourselves in making the finest quality prefab outdoor steps and stair kits in Australia. We offer speedy delivery on all of our products Australia-wide. So, when you think about prefab staircase kits, know that Advantage industries is a step above the competition.
Read Less
Get a Custom Quote on Your Prefab Stair Kit Today
Our promise
Why choose Advantage
Quality Steel Staircases. Easy to order. Packed flat and Shipped Fast.
Easier Ordering
We have designed our website and ordering process to be as easy as possible. Need help? Contact us
QUALITY AND SPEED OF BUILD
Just tell us what you need, and we'll get in touch soon to understand your situation and quote your build.
GreaT TRANSPORT AND support
We pack your completed staircase flat for faster, more competitively priced shipping. Bolt together on arrival.