We custom manufacture every kit to meet your requirements. Just tell us what you need.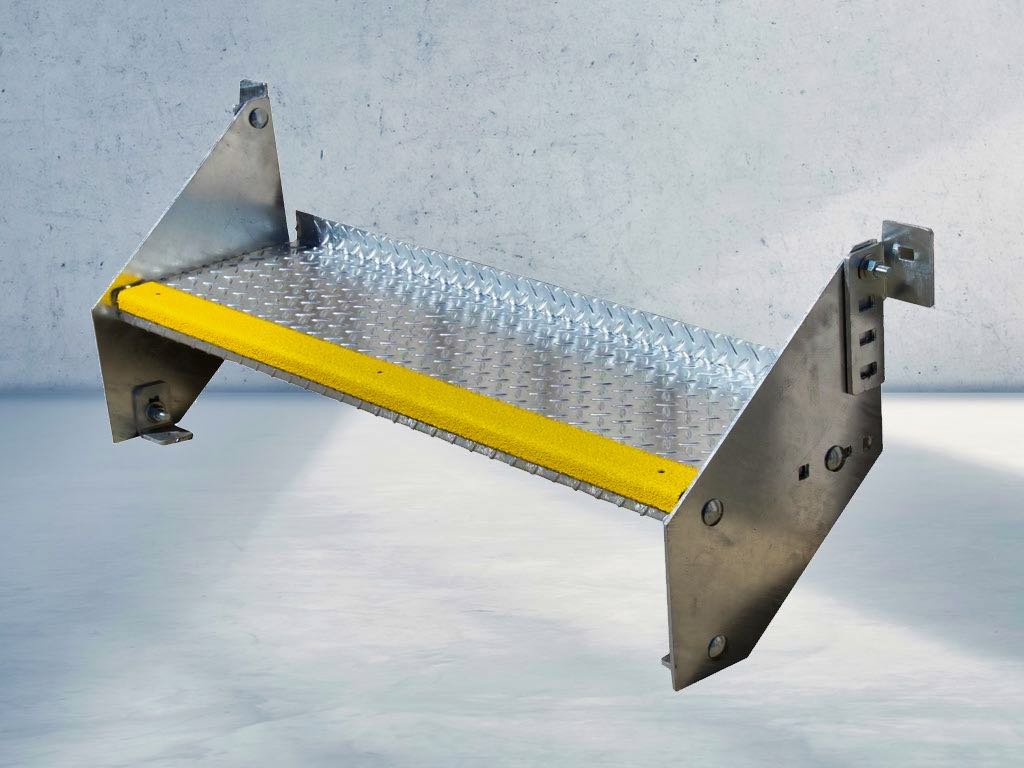 Need stair components for your build? We have every part you need. Or we'll custom build it.
We custom fold and cut for you with CNC Delem Control folding and Contour Cut Technology
Do You Require Excellent Stair Railing Kits?
If so, then we have all that you are going to need at an affordable price with no compromise on quality or safety. Advantage Industries is one of the leading manufacturers of stairs and stair accessories in Australia. For well over ten years we have been designing, producing and delivering top-grade stair solutions to domestic, industrial and commercial customers all throughout the country. We have a stellar record of producing perfect craftsmanship through our easy to assemble DIY kits.
Read More
Stair Handrail Kits That Will Never Let You Fall
Unlike traditional welded alternatives, our modular handrail designs eliminate drafting, engineering and onsite fabrication issues and dramatically reduce installation costs. Supplied as a series of components with simple assembly instructions, every handrail system can be adapted or extended with additional components. These kits are expertly engineered to minimise maintenance and repair costs. We can also easily supply replacement or spare parts for damaged components.
Our hot dip galvanized systems are assembled via a simple, minimum weld construction method, reducing opportunities for corrosion. Pre-engineered for structural integrity, our handrail kits are load tested and configured to Australian and New Zealand Standards (AS/NZS), Workplace Health and Safety guidelines (WHS/OSH), Australia's National Construction Code (NCC/BCA) and the New Zealand Building Code (NZBC).
Our Handrail Kits Keep Stairs Safe
Just like our system of designing and delivering stair handrail kits we take exact measurements from you and use those calculations to produce the ideal handrail kit for your site. After we have manufactured the handrail system at our factory, we then galvanise the steel components to provide a long-lasting layer of protection against corrosion. We then pack each component and ship it out to you wherever you are in Australia. When it arrives all that is left to do is to follow the detailed installation instructions carefully to complete your brand new safety rail. Assembly is simplified so that even the most modest DIY enthusiast can construct the kit with the aid of basic tools.
Advantage Industries Makes Australia's Leading Stair & Handrail Kits
When it comes to stair railing kits, you cannot take any chances with safety. There is absolutely no room for error; that is why we put such a focus on ease of assembly to guarantee that our customers replicate the high-quality standards that our designs deliver when tested in-house under controlled conditions. We are committed to delivering unrivalled stair solutions to our customers and we boast an excellent track record in terms of both safety and customer satisfaction. So why not check out our full range of products online or get in touch with our customer service team today to see just how we can help you.
Here at advantageindustries.com.au we pride ourselves in making the finest quality prefab stairs for sale and steel steps suppliers in Australia. We offer speedy delivery on all of our products Australia-wide. So, when you think about prefab steel staircases, know that Advantage industries is a step above the competition.
Read Less
Get a Custom Quote Today
Our promise
Why choose Advantage
Quality Steel Staircases. Easy to order. Packed flat and Shipped Fast.
Easier Ordering
We have designed our website and ordering process to be as easy as possible. Need help? Contact us
QUALITY AND SPEED OF BUILD
Just tell us what you need, and we'll get in touch soon to understand your situation and quote your build.
GreaT TRANSPORT AND support
We pack your completed staircase flat for faster, more competitively priced shipping. Bolt together on arrival.