We custom manufacture every kit to meet your requirements. Just tell us what you need.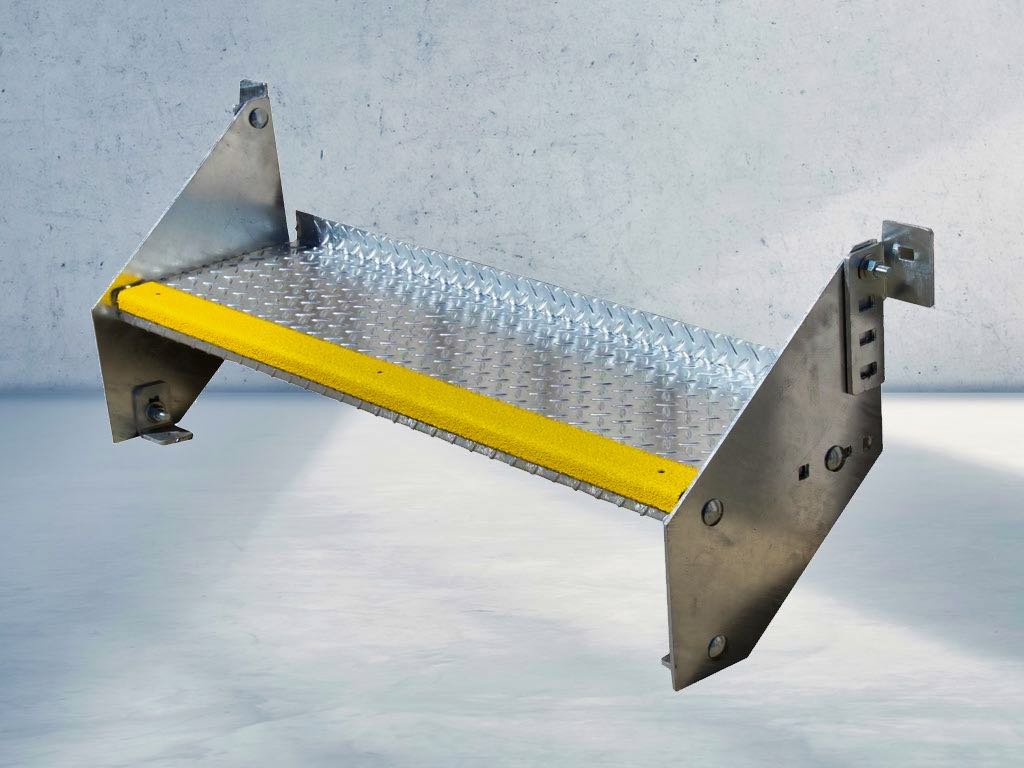 Need stair components for your build? We have every part you need. Or we'll custom build it.
We custom fold and cut for you with CNC Delem Control folding and Contour Cut Technology
The Importance of Stair Treads
Steel treads are a necessary addition to your staircases. The right ones can reduce the risk of slips and falls and ensure your staircase is as safe as possible. Whether you need to install a staircase in your home or workplace, safety should always be a priority.
Not only are the right steel treads excellent at maintaining high safety standards, but they also help minimise the daily wear and tear that frequently used staircases will receive. This will prolong the lifespan of your staircases, meaning fewer maintenance costs in the long run!
Using steel as your material of choice for your industrial stair treads is definitely the best choice. Steel is extremely long-lasting and durable, keeping your staircase in the best possible condition for the longest amount of time. An added bonus is that our industrial stair treads can be manufactured to your specific needs so that you receive the product you need, from the checker plates to the finish.
Read More
Why Choose Advantage Industries for Outdoor Stair Treads?
Here at Advantage Industries, we are proud to be an Australian family-owned business with over 35 years of experience in the building industry. Our quality outdoor stair treads are all carefully designed and manufactured here at our premises in Queanbeyan East, New South Wales, where our team of highly trained and experienced experts use the very best quality equipment and materials to create bespoke solutions that are closely tailored to the individual needs of our clients.
We understand that no two businesses are exactly the same, and that each of our customers has their own particular preferences and requirements. As a result, we take pride in working closely with our customers to obtain a comprehensive understanding of their needs, enabling us to provide them with the very best possible solutions for them.
All of our products including outdoor stair kits, stanchion posts, and industrial handrail are designed and packaged to be extremely easy to install and maintain, and we are able to provide speedy delivery straight to your location, absolutely anywhere in Australia.
Find Out More About Stair Treads from Advantage Industries
We were founded when carpenter Russell was asked back in 1985 to supply a set of timber stairs. Working initially with timber and then branching out to include a steel range of products, we sought to fill a gap in the market for high-quality, long-lasting, safe and reliable industrial staircases treads that are tailored to the needs of businesses and provided in a swift and affordable fashion.
Over the years, we have built a strong reputation as a leading specialist in our industry, and our stair treads and other steel staircase products have been delivered to over 7,000 customers across the country. With over 32,000 products sold and counting, we are continuously striving to maintain and improve upon the highest standards of strength, durability and safety for which our products are known.
Place Your Steel Stair Treads Order Today
To find out more information about any of the products you find including anti slip stair nosing, outdoor stair railing, step tread or to discuss your options regarding having our team create a tailor-made solution that is suited to your specific requirements, feel free to get in touch with a member of our friendly team at any time.
We can be reached by telephone or email, and we are always happy to answer your questions and provide you with the advice and guidance you need in order to make an informed decision about the right product(s) for your business.
Read Less
Get a Custom Quote Today
Our promise
Why choose Advantage
Quality Steel Staircases. Easy to order. Packed flat and Shipped Fast.
Easier Ordering
We have designed our website and ordering process to be as easy as possible. Need help? Contact us
QUALITY AND SPEED OF BUILD
Just tell us what you need, and we'll get in touch soon to understand your situation and quote your build.
GreaT TRANSPORT AND support
We pack your completed staircase flat for faster, more competitively priced shipping. Bolt together on arrival.