We custom manufacture every kit to meet your requirements. Just tell us what you need.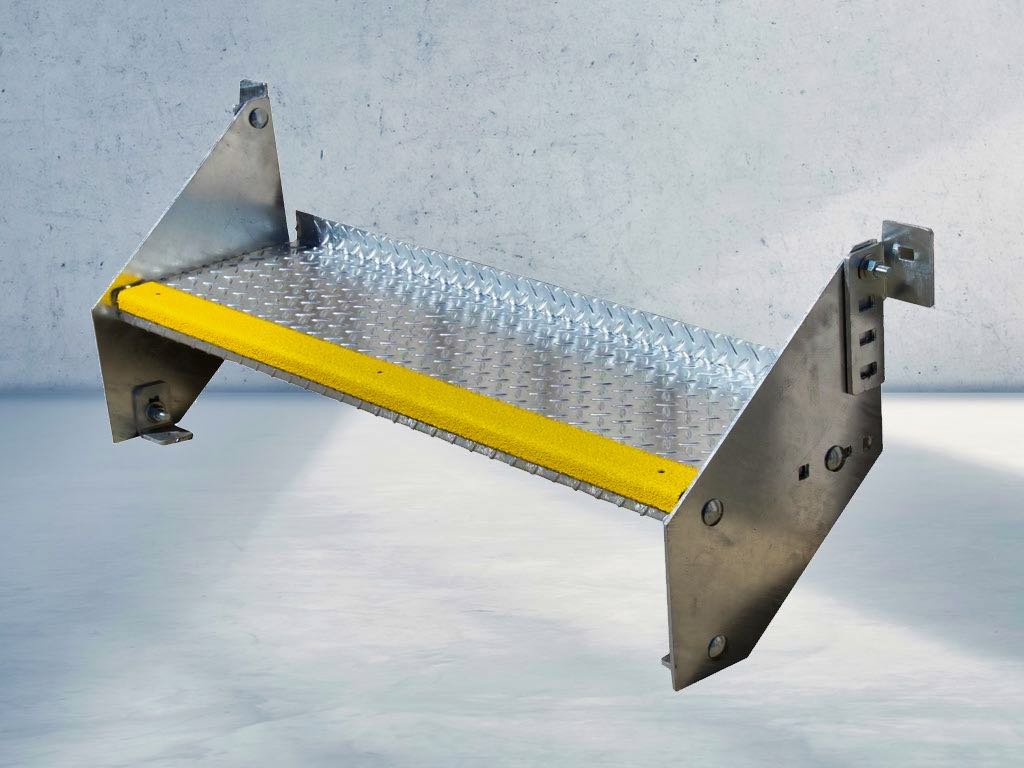 Need stair components for your build? We have every part you need. Or we'll custom build it.
We custom fold and cut for you with CNC Delem Control folding and Contour Cut Technology
Are You Looking For Stair Kits You Can Rely On?
Then you can stop looking now because we have exactly what you need! At Advantage Industries we have the technical ability and design and manufacturing skills to produce premium stair kit solutions for your next building project. With over a decade delivering quality staircases to our customers throughout Australia we have garnered ourselves a reputation for fantastic easy to assemble stair kits and unrivalled customer service.
Read More
Our Steel Stair Kits Are The Real Deal
Construction trends over the past few decades have favoured steel more and more. Steel is a sophisticated and modern material, whereas wood has become nearly obsolete for many reasons. Steel is also an extremely flexible and versatile material, with an impressive strength to weight ratio, and lends itself to safe and durable support structures in industrial settings.
In the past, steel has suffered from negative preconceptions about how it is sourced, how it is made, and how it can be used. However, recently, great advancements have been made in steel production and technology. Thanks to this, steel has fast become the material of choice in design and construction. Builders love it because it is lightweight, flexible, strong and easy to work with. Steel is guaranteed to save you money in the long run.
Our Steel Kits In Detail
Our stair kits arrive at your door with everything you need to assemble them quickly and easily. Our steel staircase kits come complete with:
Steps – The tread is the horizontal part of the step that the foot is placed on. The riser is the vertical portions between each tread. Often in steel staircases, the riser of left out, giving the flight an "open stair" look. Nosing is the part of the tread that sticks out past the riser.
Stringer – Stringers are the structural element that supports the tread and risers. There are usually two – one on either side of the stairs.
Bannister (handrail) – The element of the stair for holding. Our steel staircases can have one or two handrails. In the case of larger staircases, there can be one (or multiple) handrail(s) in the middle of the flight.
Fully zinc galvanised steel components to protect against corrosion.
Detailed assembly instructions – a booklet containing instructions on how to install your staircase correctly.
Our Kits Make Steel Stairs Simple
With one of Advantage Industries steel stair kits not only will you receive a quality staircase that will last you for generations but you will also get a twenty-five-year guarantee on all products and accessories we supply. No other company in this industry offers anything near that kind of warranty. That demonstrates just how confident we are in our kits, and how happy you are going to be with an Advantage Industries' product. So why not give us a call or check out our products and past work on our website where you can also request a quote based on your particular staircase dimensions.
Here at advantageindustries.com.au we pride ourselves in making the finest quality prefab staircase kits and stair handrail kits in Australia. We offer speedy delivery on all of our products Australia-wide. So, when you think about prefab stairs for sale, know that Advantage industries is a step above the competition.
Read Less
Get a Custom Quote on Your Prefab Stair Kit Today
Our promise
Why choose Advantage
Quality Steel Staircases. Easy to order. Packed flat and Shipped Fast.
Easier Ordering
We have designed our website and ordering process to be as easy as possible. Need help? Contact us
QUALITY AND SPEED OF BUILD
Just tell us what you need, and we'll get in touch soon to understand your situation and quote your build.
GreaT TRANSPORT AND support
We pack your completed staircase flat for faster, more competitively priced shipping. Bolt together on arrival.