We custom manufacture every kit to meet your requirements. Just tell us what you need.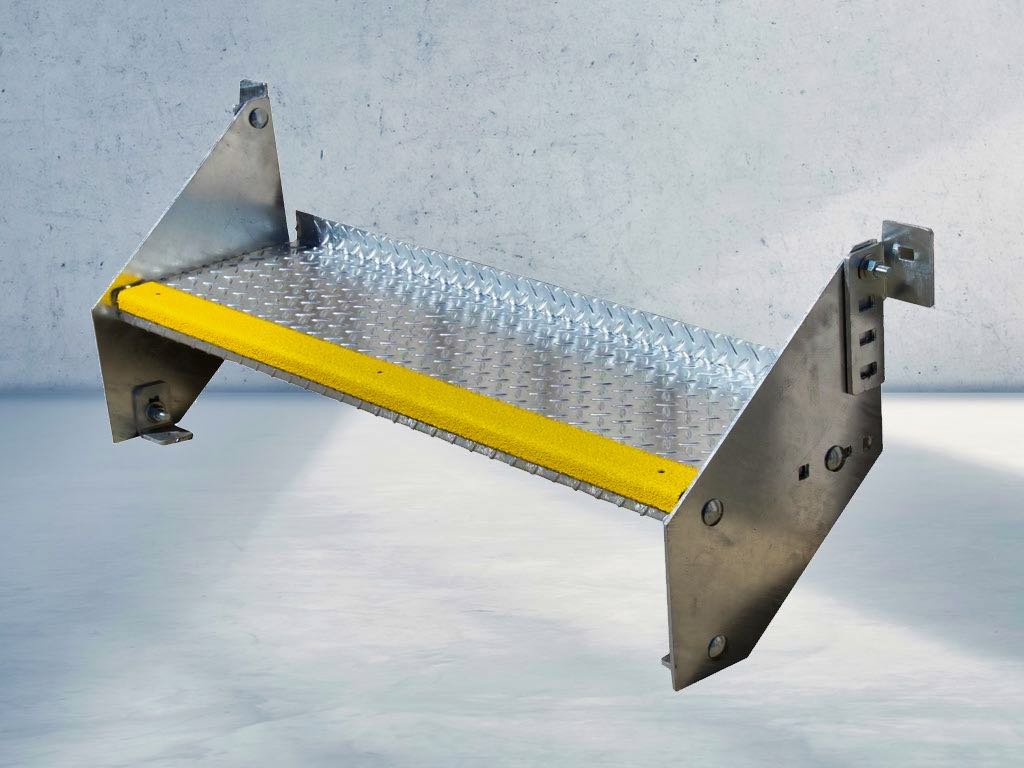 Need stair components for your build? We have every part you need. Or we'll custom build it.
We custom fold and cut for you with CNC Delem Control folding and Contour Cut Technology
Create Your New Space with Our Superb Steel Mezzanine Kits
If you are looking to expand your warehouse, factory or workshop by adding a mezzanine floor then the perfect way to achieve this is with one of Advantage Industries steel mezzanine kits which is made from the very best steel components and engineered using advanced steel cutting machines, these staircases look superb. It may be that you need more storage or office space or maybe there's a light production job that can be moved into a space above the main warehouse or factory area. Either way, a warehouse mezzanine stairs is an ideal solution.
Read More
We Know Our Steel Mezzanine Kits for Warehouses are Exceptional
How many products can you name that have a 25-year guarantee? We bet you're struggling to name more than a handful. We use the best quality materials and components, have a design history that has stood the test of time and use state of the art engineering processes. The result is an unrivalled product and a market leader. Warehouse mezzanine stairs need to be built for heavy footfall. Yes, they need to look good too, but the primary function is to safely give passage to another floor for many people, many times a day. Don't take a chance with untested designs or contractors that will build as they go. Get an Advantage Industries steel mezzanine kits it's fully compliant, quickly built and surprisingly cost-effective.
Request a Quote for Your Warehouse Mezzanine Staircases
Many of our clients are amazed to find out just how quickly and easily the ordering process unfolds. Our online quote system does a great job with just a few pieces of information required from you. Once we've got the measurements for your warehouse mezzanine stairs and staircase turns logged, the software produces a plan and cost analysis for you to consider. Once manufactured, we'll get it to you in a flatpack load within a few days. Your assembly team will find the installation a real dream. All the necessary bolt holes are precision drilled and the instructions are clear and easy to follow. All components to complete the job are provided. If at any point along the process a question or query crops up, then we urge you to get in touch. Our experienced team will talk you through anything that's not quite clear. We're a family business and we've built a reputation on making sure our clients are well looked after. We also offer stairs in Canberra, steel stairs in Sydney and steel stanchion posts, so get in touch with us if you have any questions regarding our products.
Ready to Get Your Warehouse Mezzanine Stairs
The first step is to get yourself a quote. It really is easy and once you're happy, let us know and get your project into production. All our steel mezzanine kits are individual and bespoke. They are based on a universal template, but every job is manufactured for a unique installation. We treat your commission with care and precision, as we want your mezzanine staircase to last, protect your employees and increase the value of your building. Get in touch today and get the process underway.
Read Less
Get a Custom Quote on Your Prefab Stair Kit Today
Our promise
Why choose Advantage
Quality Steel Staircases. Easy to order. Packed flat and Shipped Fast.
Easier Ordering
We have designed our website and ordering process to be as easy as possible. Need help? Contact us
QUALITY AND SPEED OF BUILD
Just tell us what you need, and we'll get in touch soon to understand your situation and quote your build.
GreaT TRANSPORT AND support
We pack your completed staircase flat for faster, more competitively priced shipping. Bolt together on arrival.