We custom manufacture every kit to meet your requirements. Just tell us what you need.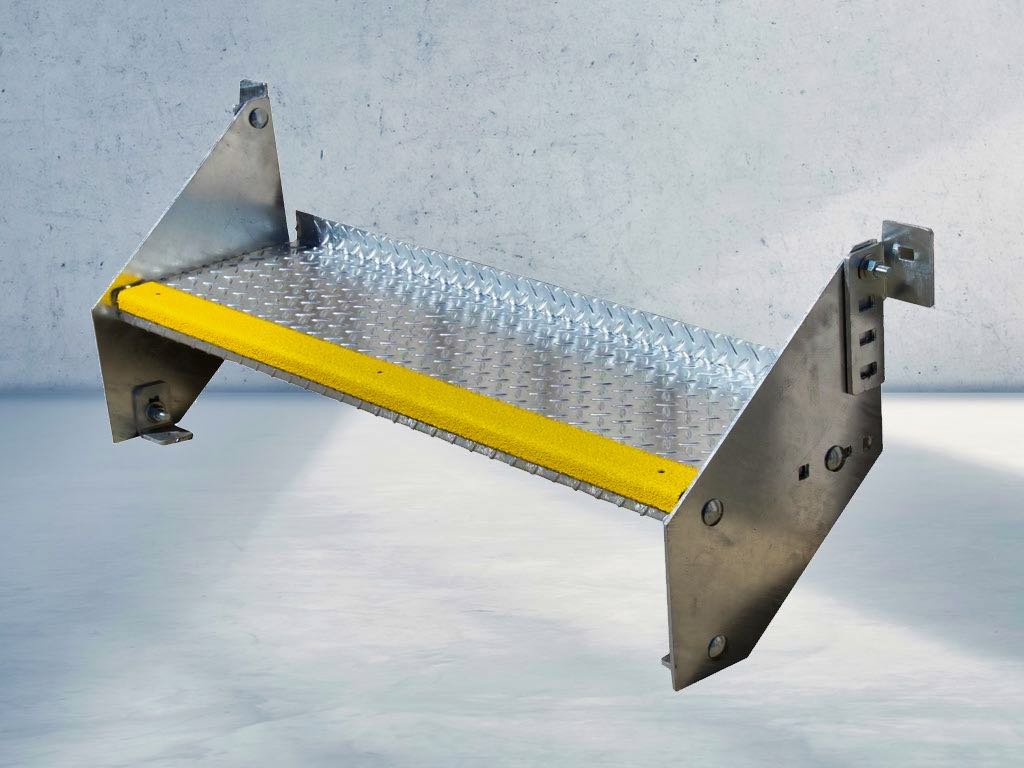 Need stair components for your build? We have every part you need. Or we'll custom build it.
We custom fold and cut for you with CNC Delem Control folding and Contour Cut Technology
The Finest Quality Steel Stairs in Canberra
If you are in looking for a set of stairs in Canberra, you're possibly under the impression that seeing the project through to a completed installation is going to be difficult, time-consuming, and expensive. With Advantage Industries, this is not the case. We have been in this industry for over 35 years, and we have over 7000 happy clients, many of whom have come back to buy a second and third time. No matter where your stair in Canberra are needed in your factory, warehouse, or workshop, we provide a bespoke service. This takes out the hassle and inconvenience of having a staircase built in situ at great cost.
Read More
Top Quality Stairs in Canberra – We Offer a 25 Year Guarantee
We are a family business of prefab stairs and when we started, we understood that there would be a need to evolve and improve our product to meet stringent build code standards. The expectations of our clients are high; they want strong structures, made with the best materials, and engineered with precision for easy assembly. As we evolved the designs and specifications of our steel staircase in Canberra, we improved the looks, ease of fit and cost at every upgrade. The result is an easy to handle, flat-packed stair kit which is easy to transport and on arrival super easy to install. Whilst the stairs are a set design, each set we make is different, depending on the height between floors. Your staircase will be unique, made to fit in your warehouse, factory or workshop both physically and aesthetically. They'll look great and increase the value of your building.
Get your Stairs Kits in Canberra From Us – We're Dedicated to Serving our Clients
We understand that although we are dealing with steel stairs kits in Canberra all day, every day, for our clients getting a new staircase fitted is probably a one-off and daunting. So, we have taken the hassle out of every step. Start your research by going to our online quotation page. You'll find it easy to use and requests all the key information for our software to calculate the design and components required. You'll have a plan and cost in no time at all. Once in our order pipeline, we'll keep you informed on the delivery date, so you can have your installation team ready to assemble and put in place. Our prefab staircase kits come with an easy-to-follow booklet, but we are always on hand to help with any questions or queries you may have.
Get Started Today, Request a Quote for Steel Stairs in Canberra
Having taken the time to study our website and products including stair handrail kits, warehouse mezzanine stairs, steel stair treads, and step tread, we're sure you're going to be happy to take a closer look at our stair kits in Canberra project. The next step is to get a quote; you'll need to provide some simple measurements and if you have any questions, get in touch. Our team here are more than willing to help. We know that our bank of expertise is second to none and we're available to make sure you're 100% happy with your new steel staircase.
Read Less
Get a Custom Quote on Your Prefab Stair Kit Today
Our promise
Why choose Advantage
Quality Steel Staircases. Easy to order. Packed flat and Shipped Fast.
Easier Ordering
We have designed our website and ordering process to be as easy as possible. Need help? Contact us
QUALITY AND SPEED OF BUILD
Just tell us what you need, and we'll get in touch soon to understand your situation and quote your build.
GreaT TRANSPORT AND support
We pack your completed staircase flat for faster, more competitively priced shipping. Bolt together on arrival.