We custom manufacture every kit to meet your requirements. Just tell us what you need.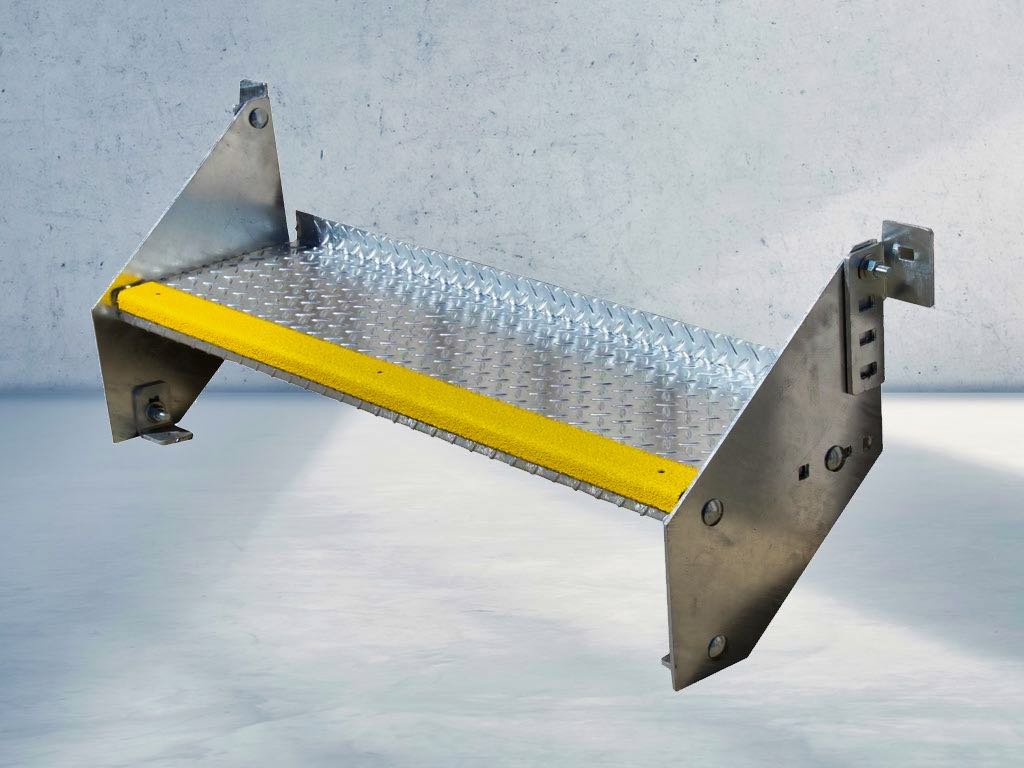 Need stair components for your build? We have every part you need. Or we'll custom build it.
We custom fold and cut for you with CNC Delem Control folding and Contour Cut Technology
Are You Looking for Top Quality Steel Stairs in Sydney?
If you're looking to get a high-quality steel stairs in Sydney, then you're at the right place. We're sure you'll agree that when you need a stair solution that is made to measure, you're beginning to think of long delivery time frames and great expense. Not with Advantage Industries. Take a closer look and you will find that our online quotation and ordering process is simple and quick, so you can get your project into production without delay. In addition, the steel stair fabrication in Sydney can be undertaken and completed quickly. It'll on its way to you faster than you think. On arrival at your premises, the steel stairs in Sydney are easy to handle as they are flat-packed, and the assembly is a dream for your installation team. In short, we're good at what we do, because we understand your needs and work hard to deliver to your expectations.
Read More
Check Out Why Our Steel Stair Fabrication in Sydney Stands Out as The Best
As a company, we understand the need to constantly innovate and improve. By conducting research and analysis as a routine management task, we know that our internal and external steel stairs in Sydney are always fully compliant with build code legislation and made of the best available materials. Furthermore, we have over 35 years of experience to call on and the opinion of 7,000 happy clients to guide us. Our steel stairs in Sydney have found homes in all types of applications. This is mainly because our clients know that a well-made, steel staircase will not only enhance the appearance and functionality of the building, but it will also increase its value. Whether you need one for your warehouse steel mezzanine kits , workshop, or factory, we've got a top-quality prefabricated steps, fast and easy-install solution waiting for your specifications.
There's a 25 Year Guarantee on all Our Steel Stairs in Sydney
We're sure you will agree, you don't often see such a strong guarantee and there's no other company in this sector offering anything near to our warranty. Let this confidence be your guide. If you are looking for prefabricated steel stairs in Sydney, you cannot find any better. Why go through the hassle of having them made on-site? These stairs are easy to install and DIY friendly. The fully engineered kits come with all the accessories you require and a brilliantly written instruction booklet. All staircases are individually made including our steel mezzanine kits. They are not an adjustable single design. This means that they are made to fit the exact floor height of your building.
Get your External Steel Stairs in Sydney Today! – Request a Quote Online
We're sure that by now you can see all the benefits of using Advantage Industries for your new prefabricated steel stairs in Sydney. Try our online quote system, it's easy and doesn't take long. Just using this facility will open your eyes to how simple this process is. Once you have the cost and specification details verified, you can proceed to order confirmation. If you do need any help, or if there is anything you remain unsure about, remember we are a family business with a lot of experience and we're always happy to talk to you about any questions you may have. Get in touch soon regarding our products including prefab outdoor steps, steel stair kits, and prefab staircase kits, we are waiting to help.
Read Less
Get a Custom Quote on Your Prefab Stair Kit Today
Our promise
Why choose Advantage
Quality Steel Staircases. Easy to order. Packed flat and Shipped Fast.
Easier Ordering
We have designed our website and ordering process to be as easy as possible. Need help? Contact us
QUALITY AND SPEED OF BUILD
Just tell us what you need, and we'll get in touch soon to understand your situation and quote your build.
GreaT TRANSPORT AND support
We pack your completed staircase flat for faster, more competitively priced shipping. Bolt together on arrival.